SESE Tour 2021
Avr, 19, 2021
Commentaires fermés

sur SESE Tour 2021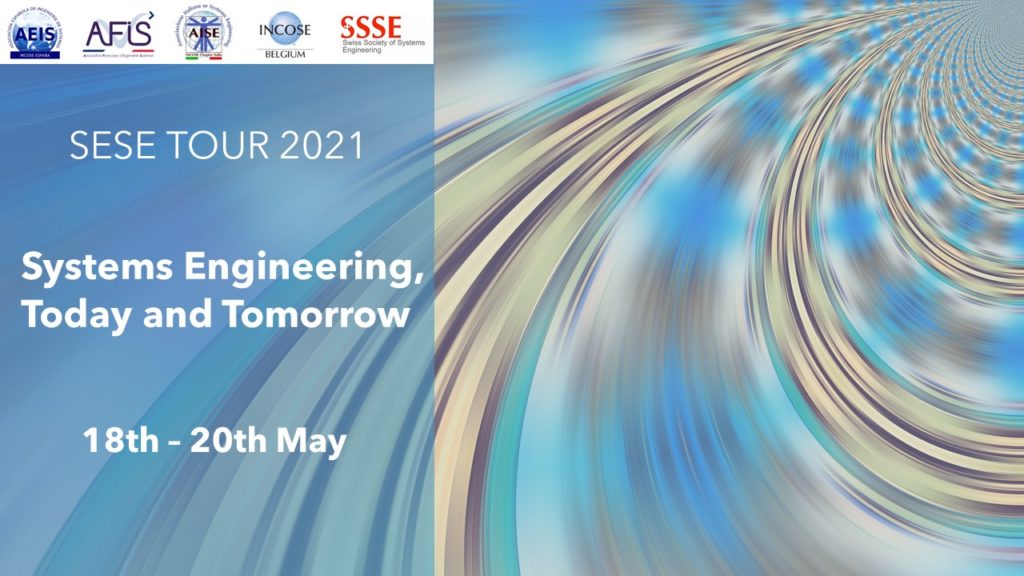 The 2021 edition of the Systems Engineering Southern European Tour will be held in virtual mode (I.e. via Webex), from May 18 to 20.
Five INCOSE Southern European chapters (Belgium, France, Italy, Spain and Switzerland) propose "Systems Engineering, Today and Tomorrow" as theme for this event.
The purpose of the three-day tour is to promote Systems Engineering among industrial and academic practitioners and interested parties, and to strengthen the links between the five chapters.
For further information, please have a look on the SESE Tour 2021 Website being updated on a regular basis (program under construction).
We would like to thank our Sponsors.
Note that attendance to the SESE Tour 2021 and side demonstrations is free but the registration is mandatory.
You'll receive the links and useful information for connection the week before the event.
Thank you very much.